Top-Rated Fitness Coach In Northbrook IL
Searching For The Leading Fitness Coach To Help In Northbrook? Choose Progressive Sports Performance!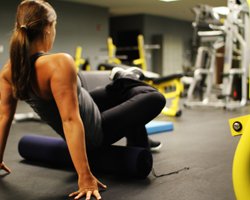 Here at Progressive Sports Performance our mission is to provide individuals with the best knowledge and tools available for them to reach their goals - athletic, health, and aesthetics. Whatever your aspirations are, here at Progressive Sports Performance we're 100% dedicated to using our advanced knowledge and expertise in physiology to help create an appropriate exercise and nutrition program that can help you meet your objectives.
Our fitness coachs and strength trainers will guide each individual through 'goal-oriented' exercise routines and make dietary and supplement recommendations based on each client's individual needs and situations.
Fitness Coaches Educating The Northbrook Area
It has been our experience that an athlete who chooses to ignore the importance of correcting physical problems before starting a strength and conditioning program will limit their ability to reach their full genetic athletic potential and will most likely suffer injuries - sometimes career-ending injuries - that might have been easily avoided. By using the advanced screenings and identifying muscle weaknesses and compensation patterns that will increase the risk of injury and decrease performance, speed, power, strength and flexibility, Progressive Sports Performance is guaranteed to bring you to the top of your game.
The following are included in the Advanced Athletic Assessment:
Biosignature Assessment
Lower Extremity Structural Balance Assessment
Upper Extremity Structural Balance Assessment
Full Body Flexibility Assessment
Goal Oriented Nutritional Plan
Supplementation Protocol Outline
Bootcamp classes offered at various times during the day. Bootcamp classes are designed with the group in mind but are not personal training or sports performance training specific. PSP utilizes both strength training and energy systems training in our Bootcamp classes. For more information contact us today!
---
See Our Fitness Coach In Action!
---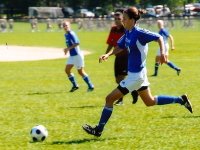 "When I started with PSP, I was a tall, lanky high school senior recovering from a stress fracture in my lower lumbar. Now, I am confidently running down the soccer field at Colby College holding off girls twice my size. I honestly attribute a great deal of my physical shape to PSP's safe, personal and challenging workout programs. The coaches at PSP managed to restructure the Colby Women's Soccer work-out plan to best fit my personal needs. Aside from pushing me mentally and physically on sled drags, front squats, bench press, or grip strength exercises, PSP understands the need to take a breather in between lifts to simply chat about the Olympics or TLC's hit TV show "John and Kate Plus Eight." Lastly, the PSP coaches' passion and knowledge of the human body are truly unmatched by any other athletic coach or supervisor I have ever encountered. I consider myself lucky to have worked with someone who honestly cares about the success, safety, and wellness of their clients - both in and out of the gym."
- Julie Denison
---
"My son, Luke (age 11), began training with the coaches at Progressive Sports Performance in October 2009. Luke quickly made significant improvements to his strength, stamina, and footwork, which is very evident on the court. The coaches/trainers at PSP have developed workout routines for Luke that are age-appropriate, but still get results. Most importantly, my son enjoys going to his workouts."
- Richard Kincaid for Luke Kincaid
- Titans Basketball and Spartans Jr. Football
- Northbrook, IL
---