Glencoe IL's Best Personal Fitness Instructors
Searching For The Best Personal Fitness Gym Near Glencoe? Contact Progressive!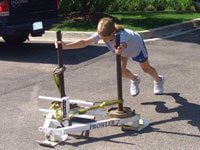 The mission of Progressive Sports Performance is to provide individuals with the knowledge and tools they need to reach their athletic, health and aesthetic goals. Whatever aspirations a client may have, Progressive Sports Performance is 100% dedicated to using our advanced knowledge and experience in physiology to design an appropriate exercise and nutrition program to meet those objectives.
Our trainers and coaches will help guide every individual through exercises and routines that are "goal-oriented" which can help them with their specific situations by the means of supplements, diets, and more.
It has been our experience that an athlete who chooses to ignore the importance of correcting physical problems before starting a strength and conditioning program will limit their ability to reach their full genetic athletic potential and will most likely suffer injuries - sometimes career-ending injuries - that might have been easily avoided. By using the advanced screenings and identifying muscle weaknesses and compensation patterns that will increase the risk of injury and decrease performance, speed, power, strength and flexibility, Progressive Sports Performance is guaranteed to bring you to the top of your game.
---
Meet Our Personal Fitness Experts Serving Glencoe
Lea-Ann Domanski, MS, CPT, PICP1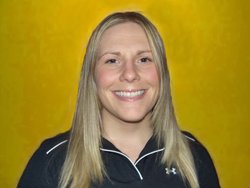 Lea-Ann is currently focusing more on her personal strength training. Her first Powerlifting Competition was the Illinois APF/AAPF State Meet in March 2008, where she placed first in her weight class for both the APF and AAPF. She also set 3 State Records within her weight class for the APF with a Squat of 308.5 pounds, a Bench Press of 187.5 pounds, a Deadlift of 314 pounds and a Total of 810 pounds. Her 187.5 pound bench press is also a State Record in the AAPF. Her performance in the Illinois State Meet qualified her for both the Nationals and Senior Nationals within the AAPF. Since Lea-Ann's first meet, she competed in the Central Illinois Open where she placed first and tied her previous total or 810 pounds. Next she competed in the Chicago Summer Bash 5 at the end of June, placing first again and improving her squat to 341 pounds, bench to 209 pounds and total to 853 pounds. Lea-Ann is also in the Top 20 Best Female Lifters, out of all powerlifting federations for the 148lb (67.5 kg) weight class in the Squat and Total.
Lea-Ann has been a Strength Coach for athletes in the following sports:
Field Hockey, Tennis, Baseball, Basketball, Volleyball, Swimming, Dance, Figure Skating and Soccer.
---
Why Choose Us For Your Personal Fitness in Glencoe?
One-On-One Strength Training sessions are for athletes looking to be at the top of their game. These sessions run 60-90 minutes depending on the age and level of the athlete. All athletes in this program are encouraged to train a minimum of 3 days a week to reach their top performance capabilities. All athletes must first undergo the Advanced Athletic Assessment.
Group Personal Training is a great program designed for individuals who want to work out with a friend or are interested in finding a workout partner. Groups will consist of 2 participants and one coach. For groups to work, they must have compatible strength levels, structural balance issues and common fitness goals. Each group member must undergo an individual Basic Structural Balance Assessment.
---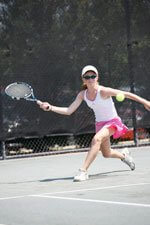 "Before I started working out with PSP, I didn't have much power on my shots, particularly my serve. I'm still working on generating more power, but now I can definitely hit harder and I can win points on my serve. When I started working out, I could only do 1 pullup, and now I can do 3 sets of 8, some with weight around my waist. And while improving, I've been able to avoid injuries, which is very important."
"Since I began working out with PSP in May 2007, I've committed more time to tennis, improving my ranking in the Midwest Girls 14's Division from 405 to my current rank of 51 and in National Girls 14's, I've gone from no ranking in May 2007 to 378 currently. I hope to continue my progress and PSP is an important part of that for me."
- Anna Ruth Kaplan
---
"I have been training with my PSP Coach for over 9 years. PSP continues to make my workouts challenging and interesting. I appreciate the depth of knowledge about ways for me to achieve my fitness goals that PSP offers. Through my trainer, Erv, I have enhanced my functionality and general sense of well-being. PSP has a wonderful approach to help people stay fit and active as they age."
- JoAnn Shrier Gordon
- Glencoe, IL
---
To receive the leading personal fitness throughout the greater Glencoe area. choose Progressive Sports Performance! We can help you achieve the body of your dreams. Contact us today to learn how we can help!