Kenilworth IL's Best Personal Training Instructors
Looking For The Best Personal Training Gym Near Kenilworth? Contact Progressive!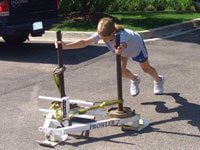 Here at Progressive Sports Performance, our mission is to provide individuals the knowledge and tools they need to reach their goals - athletics, health, and aesthetics. Whatever aspirations a client may have, Progressive Sports Performance is 100% dedicated to using our advanced knowledge and experience in physiology to design an appropriate exercise and nutrition program to meet those objectives.
Our personal trainers and strength coaches will guide each individual through 'goal-oriented' exercise routines and make dietary and supplement recommendations based on each client's individual needs and situations.
It has been our experience that an athlete who chooses to ignore the importance of correcting physical problems before starting a strength and conditioning program will limit their ability to reach their full genetic athletic potential and will most likely suffer injuries - sometimes career-ending injuries - that might have been easily avoided. By using the advanced screenings and identifying muscle weaknesses and compensation patterns that will increase the risk of injury and decrease performance, speed, power, strength and flexibility, Progressive Sports Performance is guaranteed to bring you to the top of your game.
---
Meet Our Personal Training Experts Near Kenilworth
Lea-Ann Domanski, MS, CPT, PICP1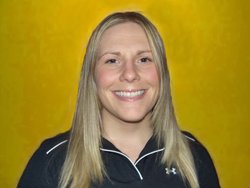 Lea-Ann Domanski is co-owner of Progressive Sports Performance. She has been in the strength training industry for 10 years as a strength coach to athletes and a personal trainer to the general population. She received her MS from Eastern Illinois University in Exercise Physiology and her BS from the University of Illinois at Champaign-Urbana in Kinesiology. Lea-Ann is a Charles Poliquin Level I Certified Strength Coach, holds the certificate of Biosignature Modulation through Charles Poliquin and is also certified through the National Strength and Conditioning Association. She was awarded the 2012 Rising Star Award by Eastern Illinois University. She has developed programs for all ages including classes for older adults, fitness-based camps for young children, and sport-specific strength classes.
Lea-Ann has been a Strength Coach for athletes in the following sports:
Field Hockey, Tennis, Baseball, Basketball, Volleyball, Swimming, Dance, Figure Skating and Soccer.
---
Why Choose Us For Your Personal Training in Kenilworth?
One-On-One Strength Training sessions are for athletes looking to be at the top of their game. These sessions run 60-90 minutes depending on the age and level of the athlete. All athletes in this program are encouraged to train a minimum of 3 days a week to reach their top performance capabilities. All athletes must first undergo the Advanced Athletic Assessment.
Group Strength Training is a program designed for an athlete to group up with another athlete that is at a similar level based on their structural balance assessment and strength levels. Groups will consist of 2-3 participants working with one strength coach. Groups must be approved by Progressive Sports Performance Management and all group members must undergo an individual Advanced Athletic Assessment.
---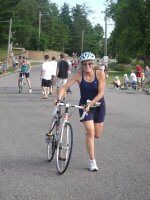 "I can say without a doubt that working with PSP has changed my life. I have always tried to eat healthy and stay fit -- I have run 5 marathons, two of them with a personal running coach. I regularly read fitness books and magazines and I never thought I would use a personal trainer -- I believed I was self-motivated and smart enough to manage my own fitness and training."
"After a knee injury caused me to have surgery almost 2 years ago, I started working with PSP to help get back into shape. Since then, I have learned volumes about general fitness and clean eating. I am in the best shape of my life and feel great. I love the fact that, every time I to to PSP, I have a completely different workout, tailored to my specific needs and fitness goals. In addition, if my knee is bothering me again or another event creates an injury (as when I fell down the stairs and hurt my shoulder), the coaches at PSP are ready with stretching and/or exercise suggestions to help the situation. They truly care about helping me to become the strongest and healthiest I can be. I recently competed in my first triathlon and finished with the best time I could have imagined, feeling strong and recovering easily."
- Ann Airey
- Winnetka, IL
---
"My son, Luke (age 11), began training with the coaches at Progressive Sports Performance in October 2009. Luke quickly made significant improvements to his strength, stamina, and footwork, which is very evident on the court. The coaches/trainers at PSP have developed workout routines for Luke that are age-appropriate, but still get results. Most importantly, my son enjoys going to his workouts."
- Richard Kincaid for Luke Kincaid
- Titans Basketball and Spartans Jr. Football
- Northbrook, IL
---
To receive the leading personal training throughout the greater Kenilworth area. choose Progressive Sports Performance! We can help you achieve the body of your dreams. Contact us today to learn how we can help!