Northbrook IL's Leading Speed Training Instructors
Searching For The Premier Speed Training Gym Near Northbrook? Choose Progressive!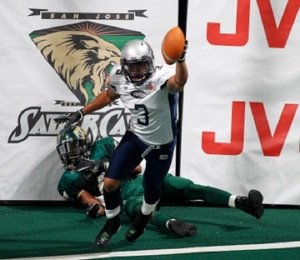 The mission of Progressive Sports Performance is to provide individuals with the knowledge and tools they need to reach their athletic, health and aesthetic goals. Whatever aspirations a client may have, Progressive Sports Performance is 100% dedicated to using our advanced knowledge and experience in physiology to design an appropriate exercise and nutrition program to meet those objectives.
Our personal trainers and strength coaches will guide each individual through 'goal-oriented' exercise routines and make dietary and supplement recommendations based on each client's individual needs and situations.
All PSP Sports Performance clients will be required to undergo the Advanced Athletic Structural Balance Assessment. This advanced assessment includes techniques from Coach Charles Poliquin and other well-known strength coaches in the field of athletic performance. Experience has taught us that in order for an athlete to excel in sports and to minimize the risk of injury it is critical to identify any compensation patterns an athlete has developed during the repetitive actions of sports performance as well as any structural, mechanical and muscular imbalances that athlete may have.
---
Meet Our Speed Training Coaches Serving Northbrook
Lea-Ann Domanski, MS, CPT, PICP1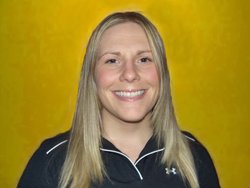 Lea-Ann Domanski is co-owner of Progressive Sports Performance. She has been in the strength training industry for 10 years as a strength coach to athletes and a personal trainer to the general population. She received her MS from Eastern Illinois University in Exercise Physiology and her BS from the University of Illinois at Champaign-Urbana in Kinesiology. Lea-Ann is a Charles Poliquin Level I Certified Strength Coach, holds the certificate of Biosignature Modulation through Charles Poliquin and is also certified through the National Strength and Conditioning Association. She was awarded the 2012 Rising Star Award by Eastern Illinois University. She has developed programs for all ages including classes for older adults, fitness-based camps for young children, and sport-specific strength classes.
Lea-Ann has been a Strength Coach for athletes in the following sports:
Field Hockey, Tennis, Baseball, Basketball, Volleyball, Swimming, Dance, Figure Skating and Soccer.
---
Why Choose Us For Your Speed Training in Northbrook?
One-On-One Strength Training sessions are for athletes looking to be at the top of their game. These sessions run 60-90 minutes depending on the age and level of the athlete. All athletes in this program are encouraged to train a minimum of 3 days a week to reach their top performance capabilities. All athletes must first undergo the Advanced Athletic Assessment.
Group Personal Training is a great program designed for individuals who want to work out with a friend or are interested in finding a workout partner. Groups will consist of 2 participants and one coach. For groups to work, they must have compatible strength levels, structural balance issues and common fitness goals. Each group member must undergo an individual Basic Structural Balance Assessment.
---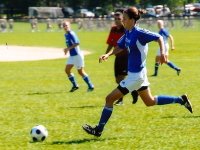 "When I started with PSP, I was a tall, lanky high school senior recovering from a stress fracture in my lower lumbar. Now, I am confidently running down the soccer field at Colby College holding off girls twice my size. I honestly attribute a great deal of my physical shape to PSP's safe, personal and challenging workout programs. The coaches at PSP managed to restructure the Colby Women's Soccer work-out plan to best fit my personal needs. Aside from pushing me mentally and physically on sled drags, front squats, bench press, or grip strength exercises, PSP understands the need to take a breather in between lifts to simply chat about the Olympics or TLC's hit TV show "John and Kate Plus Eight." Lastly, the PSP coaches' passion and knowledge of the human body are truly unmatched by any other athletic coach or supervisor I have ever encountered. I consider myself lucky to have worked with someone who honestly cares about the success, safety, and wellness of their clients - both in and out of the gym."
- Julie Denison
---
"In order to play at a high level in the sport of soccer you can't just show up for practice. That is why I decided to use Progressive Sports Performance to help me get stronger. The programs that my PSP Coach has designed and implemented for me have definitely given me a tremendous amount of improvement to my physical game and overall strength. Before PSP I had trouble shielding/pushing someone off the ball, now I am not the one who loses out on a tackle and I don't get pushed off."
- Michaela Berman
- Eclipse Soccer
---
When you need the best speed training gym near Northbrook, contact Progressive Sports Performance! We can help you achieve the body of your dreams. Contact us ASAP to learn how we can help!