High-Quality Strength Training Gym Serving Chicago IL
Searching For The Best Strength Training Gym Near Chicago? Choose Progressive!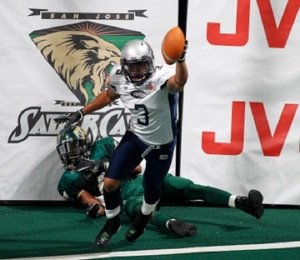 The mission of Progressive Sports Performance is to provide individuals with the knowledge and tools they need to reach their athletic, health and aesthetic goals. Whatever aspirations a client may have, Progressive Sports Performance is 100% dedicated to using our advanced knowledge and experience in physiology to design an appropriate exercise and nutrition program to meet those objectives.
Our trainers and coaches will help guide every individual through exercises and routines that are "goal-oriented" which can help them with their specific situations by the means of supplements, diets, and more.
PSP does offer Corporate Memberships and services, if your company is interested in learning more about what PSP can do to make your work force healthier, happier and more productive contact us today.
All PSP Sports Performance clients will be required to undergo the Advanced Athletic Structural Balance Assessment. This advanced assessment includes techniques from Coach Charles Poliquin and other well-known strength coaches in the field of athletic performance. Experience has taught us that in order for an athlete to excel in sports and to minimize the risk of injury it is critical to identify any compensation patterns an athlete has developed during the repetitive actions of sports performance as well as any structural, mechanical and muscular imbalances that athlete may have.
---
Meet Our Strength Training Coaches Near Chicago
Erv Domanski, CPT, PICP1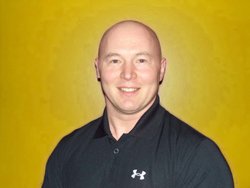 Erv Domanski is co-owner of Progressive Sports Performance. He has been in the strength training industry for over 10 years as a strength coach to athletes and a personal trainer to the general population. He received his BS in Physical Education from Northern Illinois University. Erv is a Charles Poliquin Level I Certified Strength Coach and is also certified through the National Strength and Conditioning Association. Prior to being a strength coach/personal trainer, Erv also coached high school gymnastics and wrestling. He has an amazing and natural gift for understanding the biomechanics of the human body through motion and a very keen understanding of movements in athletics.
Erv has been a Strength Coach for athletes in the following sports:
Hockey, Baseball, Tennis, Volleyball, Fencing, Swimming, Lacrosse, Wrestling, and of course, Powerlifting.
---
Why Choose Us For Your Strength Training in Chicago?
One-On-One Personal Training sessions are designed for everyone - business executive, stay-at-home mom, or anyone else looking to get in great shape. Each personal training session runs 50-60 minutes depending on the fitness level of each individual and their personal goals. All Personal Training clients must undergo the Basic Structural Balance Assessment.
Group Strength Training is a program designed for an athlete to group up with another athlete that is at a similar level based on their structural balance assessment and strength levels. Groups will consist of 2-3 participants working with one strength coach. Groups must be approved by Progressive Sports Performance Management and all group members must undergo an individual Advanced Athletic Assessment.
---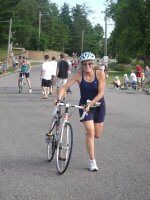 "I can say without a doubt that working with PSP has changed my life. I have always tried to eat healthy and stay fit -- I have run 5 marathons, two of them with a personal running coach. I regularly read fitness books and magazines and I never thought I would use a personal trainer -- I believed I was self-motivated and smart enough to manage my own fitness and training."
"After a knee injury caused me to have surgery almost 2 years ago, I started working with PSP to help get back into shape. Since then, I have learned volumes about general fitness and clean eating. I am in the best shape of my life and feel great. I love the fact that, every time I to to PSP, I have a completely different workout, tailored to my specific needs and fitness goals. In addition, if my knee is bothering me again or another event creates an injury (as when I fell down the stairs and hurt my shoulder), the coaches at PSP are ready with stretching and/or exercise suggestions to help the situation. They truly care about helping me to become the strongest and healthiest I can be. I recently competed in my first triathlon and finished with the best time I could have imagined, feeling strong and recovering easily."
- Ann Airey
- Winnetka, IL
---
"I have been training with my PSP Coach for over 9 years. PSP continues to make my workouts challenging and interesting. I appreciate the depth of knowledge about ways for me to achieve my fitness goals that PSP offers. Through my trainer, Erv, I have enhanced my functionality and general sense of well-being. PSP has a wonderful approach to help people stay fit and active as they age."
- JoAnn Shrier Gordon
- Glencoe, IL
---
When you need the best strength training gym near Chicago, contact Progressive Sports Performance! We can help you achieve the body of your dreams. Contact us ASAP to learn how we can help!