Expert Fitness Training Services Near Glenview IL
Searching For An Effective Fitness Training in Glenview? Contact Progressive!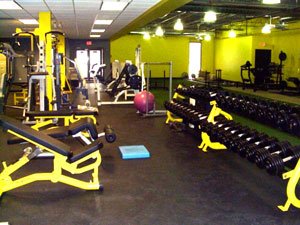 The mission of Progressive Sports Performance is to provide individuals with the knowledge and tools they need to reach their athletic, health and aesthetic goals. Whatever aspirations a client may have, Progressive Sports Performance is 100% dedicated to using our advanced knowledge and experience in physiology to design an appropriate exercise and nutrition program to meet those objectives.
Our trainers and coaches will help guide every individual through exercises and routines that are "goal-oriented" which can help them with their specific situations by the means of supplements, diets, and more.
All PSP Sports Performance clients will be required to undergo the Advanced Athletic Structural Balance Assessment. This advanced assessment includes techniques from Coach Charles Poliquin and other well-known strength coaches in the field of athletic performance. Experience has taught us that in order for an athlete to excel in sports and to minimize the risk of injury it is critical to identify any compensation patterns an athlete has developed during the repetitive actions of sports performance as well as any structural, mechanical and muscular imbalances that athletes may have.
Meet Our Fitness Training Coaches Serving Glenview
Lea-Ann Domanski, MS, CPT, PICP1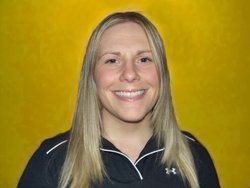 Lea-Ann is currently focusing more on her personal strength training. Her first Powerlifting Competition was the Illinois APF/AAPF State Meet in March 2008, where she placed first in her weight class for both the APF and AAPF. She also set 3 State Records within her weight class for the APF with a Squat of 308.5 pounds, a Bench Press of 187.5 pounds, a Deadlift of 314 pounds and a Total of 810 pounds. Her 187.5 pound bench press is also a State Record in the AAPF. Her performance in the Illinois State Meet qualified her for both the Nationals and Senior Nationals within the AAPF. Since Lea-Ann's first meet, she competed in the Central Illinois Open where she placed first and tied her previous total or 810 pounds. Next she competed in the Chicago Summer Bash 5 at the end of June, placing first again and improving her squat to 341 pounds, bench to 209 pounds and total to 853 pounds. Lea-Ann is also in the Top 20 Best Female Lifters, out of all powerlifting federations for the 148lb (67.5 kg) weight class in the Squat and Total.
Lea-Ann is also faithful to the fitness industry and lives a life of fitness and clean eating. In the past, she has participated in some of the more popular Chicagoland races, such as the Shamrock Shuffle.
See Results With Our Fitness Training At Progressive Sports Performance
We enjoy seeing out customers succeed with their fitness goals. Take a look at what some of the things our satisfied customers have to say about their experience here.
I began training at Progressive Sports with Erv before the start of my gymnastics season last year. As the weeks went by, there was a noticeable increase in my strength across the board. However, the strength that I built from working at Progressive Sports didn't hit me fully until my season started. Every event was so much easier, and I was able to pick up moves that much faster. Even more importantly, this new strength prevented me from becoming injured like some of my teammates. I truly believe that working out with Erv made this possible, and can't wait to train with him again next year. Drew Geber (Highland Park High School All-Around Gymnastics) 2011 Season*
---
My son, Luke (age 11), began training with the coaches at Progressive Sports Performance in October 2009. Luke quickly made significant improvements to his strength, stamina, and footwork, which is very evident on the court. The coaches/trainers at PSP have developed workout routines for Luke that are age-appropriate, but still get results. Most importantly, my son enjoys going to his workouts. Richard Kincaid for Luke Kincaid, Titans Basketball & Spartans Jr. Football (Northbrook, IL) *
---
I am a fairly athletic person who was having back issues for years. Whatever sport I would be playing, tennis, hockey etc. my low back would tighten up after about an hour and sometimes would just go out altogether. I finally got fed up and decided to get professional help. My PSP Coach, Erv, has been a tremendous help. I've been working out for about 6 months and my back is a ton better. I've had no issues while playing tennis or hockey for 2 hours. My general strength has increased and I've reduced my body fat. Joel Gettleman*
Why Choose Us For Your Fitness Training in Glenview?
One-On-One Fitness Training sessions are designed for everyone - business executive, stay-at-home mom, or anyone else looking to get in great shape. Each personal training session runs 50-60 minutes depending on the fitness level of each individual and their personal goals. All Personal Training clients must undergo the Basic Structural Balance Assessment.
Group fitness training is a great program designed for individuals who want to work out with a friend or are interested in finding a workout partner. Groups will consist of 2 participants and one coach. For groups to work, they must have compatible strength levels, structural balance issues and common fitness goals. Each group member must undergo an individual Basic Structural Balance Assessment.
PSP does offer Corporate Memberships and services, if your company is interested in learning more about what PSP can do to make your work force healthier, happier and more productive give us a call!
---
If you think you could benefit from one of our fitness trainings, don't hesitate to contact us ASAP to learn more! Contact us today to learn more, and see why we're the premier name for fitness trainings throughout the greater Glenview area!