Winnetka IL's Top Place to Go For A Nutrition Coach
Are Your Basic Workouts & Hours of Cardio Not Giving You The Results You're Looking For?
Everyone's fitness goals and bodies are different. Your goals for yourself are not going to be the same as the others around you. When you go to the same classes and do the same workouts week after week not only kills motivation, it's working the same muscle groups -in the same way- every time you go to the gym. When you work with a Nutrition Coach from Progressive Sports Performance, you get an experienced coach who will access you to achieve your specific goals. We will come up with a program designed specifically to you that will build on your physical foundation - safely, and at the proper pace while following a healthy and nutritional diet.
---
Fitness Coaches Educating Winnetka IL
All PSP Fitness Performance clients will be required to undergo the Advanced Athletic Structural Balance Assessment. This advanced assessment includes techniques from Coach Charles Poliquin and other well-known strength coaches in the field of athletic performance. Experience has taught us that in order for an athlete to excel in sports and to minimize the risk of injury it is critical to identify any compensation patterns an athlete has developed during the repetitive actions of sports performance as well as any structural, mechanical and muscular imbalances that athlete may have.
The following are included in the Advanced Athletic Assessment:
Biosignature Assessment
Lower Extremity Structural Balance Assessment
Upper Extremity Structural Balance Assessment
Full Body Flexibility Assessment
Goal Oriented Nutritional Plan
Supplementation Protocol Outline
Don't Neglect Your Nutrition, Get Help With A Nutrition Coach At Progressive Sports Performance!
There is so much confusion surrounding what to eat and when nowadays. When you work with our coaches at Progressive Sports Performance they will come up with healthy living goals that are suited to achieve a healthy and wholesome life. Many times people feel defeated before they even start! That's why we're here to help. Our coaches will pull you out of that confusion and craft the perfect plan for YOU!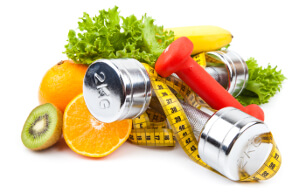 Lea-Ann Domanski, a co-owner of Progressive Sports Performance has extensive knowledge and experience in nutrition in which she can utilize to help you reach your goals whether they are weight loss, sports performance or improving your health. She has worked in analyzing the dietary consumption of several college and high school athletes which then lead her to be in a team that would implement change directive to improve the players performance. Lea-Ann has achieved the Poliquin BioSignature Certification, the Strength Sensei BioPrint Certification and the Precision Nutrition Certification. Her successes in nutrition can help anyone who wants to live a healthy lifestyle.
---
Proudly Satisfying Clients Fitness Goals
Progressive Sports Performance truly value what our clients have to say about our services. Have a look at what some of their experiences and contact one of our coaches today to transform your body into your dream weight & strength!
When I started with PSP, I was a tall, lanky high school senior recovering from a stress fracture in my lower lumbar. Now, I am confidently running down the soccer field at Colby College holding off girls twice my size. I honestly attribute a great deal of my physical shape to PSP's safe, personal and challenging workout programs. The coaches at PSP managed to restructure the Colby Women's Soccer work-out plan to best fit my personal needs. Aside from pushing me mentally and physically on sled drags, front squats, bench press, or grip strength exercises, PSP understands the need to take a breather in between lifts to simply chat about the Olympics or TLC's hit TV show "John and Kate Plus Eight." Lastly, the PSP coaches' passion and knowledge of the human body are truly unmatched by any other athletic coach or supervisor I have ever encountered. I consider myself lucky to have worked with someone who honestly cares about the success, safety, and wellness of their clients - both in and out of the gym. Julie Denison*
---
I am a fairly athletic person who was having back issues for years. Whatever sport I would be playing, tennis, hockey etc. my low back would tighten up after about an hour and sometimes would just go out altogether. I finally got fed up and decided to get professional help. My PSP Coach, Erv, has been a tremendous help. I've been working out for about 6 months and my back is a ton better. I've had no issues while playing tennis or hockey for 2 hours. My general strength has increased and I've reduced my body fat. Joel Gettleman*
---
To receive the leading nutrition coach throughout the greater Winnetka area. choose Progressive Sports Performance! We can help you achieve the body of your dreams. Contact us today to learn how we can help!