Expert Weight Loss Trainer Services Near Northfield IL
Looking For An Effective Weight Loss Trainer in Northfield IL? Contact Progressive!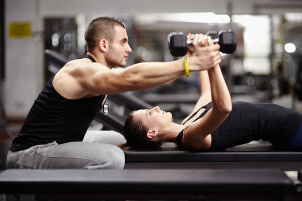 Here at Progressive Sports Performance our mission is to provide individuals with the best knowledge and tools available for them to reach their goals - athletic, health, and aesthetics. Whatever aspirations a client may have, Progressive Sports Performance is 100% dedicated to using our advanced knowledge and experience in physiology to design an appropriate exercise and nutrition program to meet those objectives.
Our personal trainers and fitness coaches will guide each individual through 'goal-oriented' exercise routines and make dietary and supplement recommendations based on each client's individual needs and situations.
Expert Weight Loss Trainer Services Near Northfield IL
PSP Offers Four Personal Training Programs
Adult Personal Training
Youth Personal Training
Group Personal Training
Energy Systems Training
Learn More About Our Personal Training Programs
It has been our experience that an athlete who chooses to ignore the importance of correcting physical problems before starting a strength and conditioning program will limit their ability to reach their full genetic athletic potential and will most likely suffer injuries - sometimes career-ending injuries - that might have been easily avoided. By using the advanced screenings and identifying muscle weaknesses and compensation patterns that will increase the risk of injury and decrease performance, speed, power, strength and flexibility, Progressive Sports Performance is guaranteed to bring you to the top of your game.
Meet Our Weight Loss Trainer Coaches Near Northfield IL
Lea-Ann Domanski, MS, CPT, PICP1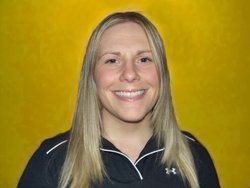 Lea-Ann is currently focusing more on her personal strength training. Her first Powerlifting Competition was the Illinois APF/AAPF State Meet in March 2008, where she placed first in her weight class for both the APF and AAPF. She also set 3 State Records within her weight class for the APF with a Squat of 308.5 pounds, a Bench Press of 187.5 pounds, a Deadlift of 314 pounds and a Total of 810 pounds. Her 187.5 pound bench press is also a State Record in the AAPF. Her performance in the Illinois State Meet qualified her for both the Nationals and Senior Nationals within the AAPF. Since Lea-Ann's first meet, she competed in the Central Illinois Open where she placed first and tied her previous total or 810 pounds. Next she competed in the Chicago Summer Bash 5 at the end of June, placing first again and improving her squat to 341 pounds, bench to 209 pounds and total to 853 pounds. Lea-Ann is also in the Top 20 Best Female Lifters, out of all powerlifting federations for the 148lb (67.5 kg) weight class in the Squat and Total.
Lea-Ann has been a Strength Coach for athletes in the following sports:
Field Hockey, Tennis, Baseball, Basketball, Volleyball, Swimming, Dance, Figure Skating and Soccer.
See Results With Our Weight Loss Trainer At Progressive Sports Performance
We enjoy seeing out customers succeed with their fitness goals. Take a look at what some of the things our satisfied customers have to say about their experience here.
After multiple years of cross country I was very underweight and had very little muscle. Erv taught me how to workout in a healthy way by using a variety of exercises for each muscle group. He showed me how to eat in a way that was conducive to muscle growth and also how to structure my own workouts so that I can continue to workout independently while at college. In a little less then a year-and-a-half I gained 20 pounds in muscle. I would recommend PSP to anyone that wants to improve his or her lifestyle. It is a relationship that I value and one that I plan to continue during my time off from school. Jamie Gerber (Trained 2011-2012)*
---
I have been training with my PSP Coach for over 9 years. PSP continues to make my workouts challenging and interesting. I appreciate the depth of knowledge about ways for me to achieve my fitness goals that PSP offers. Through my trainer, Erv, I have enhanced my functionality and general sense of well-being. PSP has a wonderful approach to help people stay fit and active as they age. JoAnn Shrier Gordon*
---
In order to play at a high level in the sport of soccer you can't just show up for practice. That is why I decided to use Progressive Sports Performance to help me get stronger. The programs that my PSP Coach has designed and implemented for me have definitely given me a tremendous amount of improvement to my physical game and overall strength. Before PSP I had trouble shielding/pushing someone off the ball, now I am not the one who loses out on a tackle and I don't get pushed off. Michaela Berman ,Eclipse Soccer*
Why Choose Us For Your Weight Loss Trainer in Northfield IL?
One-On-One Weight Loss Trainer sessions are designed for everyone - business executive, stay-at-home mom, or anyone else looking to get in great shape. Each personal training session runs 50-60 minutes depending on the fitness level of each individual and their personal goals. All Personal Training clients must undergo the Basic Structural Balance Assessment.
Group personal training is a great program designed for individuals who want to work out with a friend or are interested in finding a workout partner. Groups will consist of 2 participants and one coach. For groups to work, they must have compatible strength levels, structural balance issues and common fitness goals. Each group member must undergo an individual Basic Structural Balance Assessment.
PSP does offer Corporate Memberships and services, if your company is interested in learning more about what PSP can do to make your work force healthier, happier and more productive give us a call!
---
If you think you could benefit from one of our weight loss trainers, don't hesitate to contact us ASAP to learn more! Contact us ASAP to learn more, and see why we're the premier name for weight loss trainers throughout the greater Northfield IL area!