Achieve Your Health and Fitness Goals at Northbrook's Leading Private, Personal Training Facility
---
The mission of Progressive Sports Performance is to provide you with the knowledge and tools you need to reach your athletic, health and aesthetic goals.
Whatever aspirations you may have, Progressive Sports Performance is 100% dedicated to using our advanced knowledge and experience in physiology to design an appropriate exercise and nutrition program to meet those objectives. Our Personal Trainers and Strength Coaches will guide you through 'goal-oriented' exercise routines and make dietary and supplement recommendations based on your individual needs and situations.
Meet Our Certified Strength Coaches and Personal Trainers
PSP owners, Erv and Lee-Ann Domanski, have built a team of highly qualified Strength Coaches and Personal Trainers who can assess your needs and build a strength and flexibility program that will help you reach your sports and fitness goals. Every member of the team has personal experience, both as an athlete and a trainer, so you can be sure they will identify your unique mental and physical needs and create a successful individualized training program.
Erv Domanski: Co-Owner/Strength & Conditioning Coach/Personal Trainer
Erv Domanski, co-owner of Progressive Sports Performance, has been working as a Strength and Conditioning Coach/Personal Trainer since 1996. He received his BS in Physical Education, with an emphasis on coaching, from Northern Illinois University in 1996. After college, Erv passed the certification tests form the NSCA to be a Certified Personal Trainer. He began working immediately as a full-time Personal Trainer. He also worked part-time with athletes, coaching wrestling and gymnastics.
In 2005, when Progressive Sports Performance was launched, Erv met and began to intern and do coursework regarding advanced strength training and nutrition protocols with world renowned strength coach, Charles Poliquin. In 2006, Erv became a Level I (PICP-1) Certified Strength Coach under Charles Poliquin and in 2014, Erv became a Certified Football Preparation Specialist (C.F.P.S.) under Joe De Franco.
Erv uses his natural gift for understanding the biomechanics of the human body through motion and a very keen understanding of movements in athletics, along with his educational background, to help athletes and the general population alike reach their goals. Erv has coached athletes from the professional, Jr. Olympic, college, high school, and youth levels, in over 10 different sports including Football, Hockey, Baseball, Volleyball, Diving, Wrestling, Fencing, Gymnastics, Tennis, Soccer, Lacrosse, Field Hockey and Figure Skating. Erv has also coached athletes of all ages to World, American, and State Powerlifting Records.
Erv has been continuously improving his skill set as a strength coach and personal trainer by regularly attending certification classes, as well as informational courses. He has taken instructional courses with Charles Poliquin, on special consideration topics, which include Nutrition, Hypertrophy and Weight Loss, Bootcamp, and Sport Specific Training. Erv has also taken courses with other professionals in the industry such as Joe DeFranco, Ed Coan, Al Vermeil, Jon Broz, Preston Greene, John Berardi, Mike Robertson, Juan Carlos Santana, Art McDermott, Dave Tate, Matt Kroc, Mark Bartley, Jim Wendler, Vincent Dizenzo, Brian Schwab and Zack Even-Esh.
Erv is faithful to the fitness industry, as he lives a life of fitness and clean eating. Erv currently holds an Elite Title in the 90kg weight class with a 1,786lb total. He has held State, American, and World Records in the Squat, Bench Press and Deadlift in both 82.5kg and 90kg weight classes. Erv has won multiple State titles in multiple Federations, and has taken Silver medals at the World Championships and National Championships respectively. His current best lifts are a 744lb Squat, 446lb Bench Press and a 650lb deadlift.
Lea-Ann Domanski: Co-Owner/Strength Coach & Personal Trainer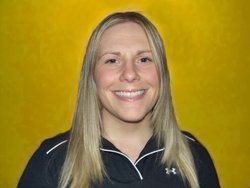 Lea-Ann Domanski, co-owner of Progressive Sports Performance, has been a Strength Coach to athletes and a Personal Trainer to both adult and youth populations since 2001. She received her MS from Eastern Illinois University in Exercise Physiology, in 2001 and her BS from the University of Illinois at Champaign-Urbana in Kinesiology, in 1999. Lea-Ann is a Charles Poliquin Level I Certified Strength Coach, holds the Certificate of BioSignature Modulation and BioPrint through Charles Poliquin, and has the Level 1 Precision Nutrition Certification. She has also been certified through the National Strength and Conditioning Association, AFAA and the YMCA.
Lea-Ann specializes in structural balance training, sports nutrition, and body composition improvement. She has always been fascinated with the impact of nutrition on sports performance, weight loss and health. Combining science with practical application, she works with general population and athletes. Lea-Ann has attended several nutrition seminars and summits hosted by Charles Poliquin, Dr. Mark Schauss, Dr. Mark LaValle, Jon Berrardi and Designs for Health.
She was awarded the 2012 Rising Star Award by Eastern Illinois University for her commitment to the industry and her charitable work with the Autism Foundation. She has developed programs for all ages, including classes for older adults, fitness-based camps for young children and sport-specific strength classes. Lea-Ann has also been a Strength Coach for athletes in Field Hockey, Tennis, Baseball, Basketball, Volleyball, Swimming, Dance, Figure Skating and Soccer.
Lea-Ann is committed to a lifestyle of health and wellness. She eats clean and has competed in races as well as powerlifting. She has held 3 State Records within her weight class for the APF and won the AAPF. Lea-Ann is also in the Top 20 Best Female Lifters, out of all Powerlifting Federations, for the 148lb (67.5 kg) weight class in the Squat and Total. Lea-Ann's best lifts were 341lb Squat, 224lb Bench Press and 314lb Deadlift.
Kyle Sanderson: Strength Coach & Personal Trainer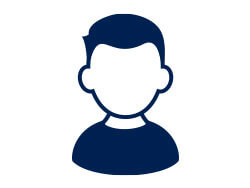 Kyle Sanderson has been a Strength Coach and Personal Trainer for Progressive Sports Performance since 2015. He received his BS from Illinois State University with a major in Exercise Science in 2014. He has a great understanding of the human body as well as assessing and fine-tuning athletic movements in athletes. Kyle is both a Certified Personal Trainer (CPT) through the American College of Sports Medicine (ACSM) as well as a Certified Speed and Agility Coach (CSAC) through Athletes Acceleration.
Kyle has a strong background in sports performance and strength and conditioning, allowing him to not only understand how to train each phase of the run- from acceleration to top end speed to deceleration, but he also understands the importance of how athletes should properly warm up and cool down in order to stay as healthy and injury-free is possible. With a background in Wrestling, Track & Field, Hockey and Football, he has a strong knowledge of what kind of training is appropriate for each sport specifically. Through his experience, Kyle has had the opportunity to work with pro-athletes all the way down to young children.
TJ Shliff: Strength Coach & Personal Trainer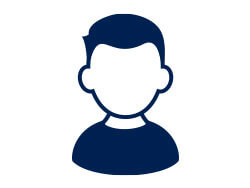 TJ Shliff is a Strength Coach and Personal Trainer at Progressive Sports Performance. TJ Graduated from Truman State University in May 2017, with a BS in Exercise Science. He is currently pursuing a Master's degree in Kinesiology from Sam Houston State University. TJ holds the EP-C Certification through the American College of Sports Medicine and the CSCS thru the National Strength and Conditioning Association.
TJ played a multitude of sports throughout High School and College, including College Baseball, which has given him an edge and a solid foundation of sports knowledge to build on. In college, TJ was the Sound Body chairman for his fraternity, Sigma Phi Epsilon (Missouri Mu Chapter), which sparked his desire to train individuals to reach their goals. During his last year of college, TJ became an avid Weightlifter and began Powerlifting. In his spare time, TJ enjoys reading about exercise and nutrition as well as playing the drums.
Our Facility
Progressive Sports Performance teamed up with Bannockburn Chiropractic, in 2015, to open a private, high-end 5,000 square foot training and rehabilitation facility in Northbrook, Illinois. PSP is loaded with top-of-the-line equipment from Hammer Strength, Magnum, EliteFTS, and Legend Fitness. Not only is PSP loaded with the best trainers, chiropractors and equipment, we also take pride in the high-end design and cleanliness of our facility. If going to a public workout location brings out your inner germaphobe, PSP is the private training facility for you. Owners and coaches alike make cleanliness and presentation a priority.
At PSP, we know that everyone has busy days, so our facility includes 3-private restrooms, two of which have private and large showers. PSP also provides towels, soap, shampoo and conditioner for your convenience.
The Progressive Sports Performance Facility in Northbrook, IL
Interested in Sub-Leasing Our Facility?
If you are a personal trainer in need of a training facility to hold your sessions, PSP can help! We have one of the best personal training facilities on the North Shore and it's available for sub-leasing to local fitness professionals.