Personal Training at PSP Doesn't Mean Big and Bulky Muscles
---
At Progressive Sports Performance in Northbrook, IL, we help you achieve your personal fitness goals.
Every custom strength, athlete or personal training program starts with a base analysis of your structural balance. From there we determine a nutrition and fitness program that will best help you reach your individual fitness goals. We don't just run you through a series of moves because it's the newest fitness fad. Our methodologies are based in science and tailored for each person's unique circumstances. We encourage you to take us up on our personal training session. We specialize in motivating you to be the best you can be.
PSP Had the Honor to Shape These Fine Athletes, Clubs, Organizations and Academies
Athletes (current/past):
Timmy Sullivan - Glenbrook South High School Volleyball (Club Bounce)
Peter Drake - Chicago Mission Hockey
Harmony Drake - Team Illinois Hockey
Will Crowder - Northeastern Oklahoma A&M College and Ave Maria University Football
Jake Kincaid - Free Climber (El Capitan at Yosemite)
Chris Little - Wyoming State Football
Matt Little - Western Michigan Football
Dave Tomis - Mid States Football League
Anna Ruth Kaplan- New Trier High School Tennis
Lindsay Alston - Colby College Field Hockey
Jenna Kincaid - Santa Cruz Dance Team, Figure Skating
Nina Lyerla - New Trier High School Volleyball
Drew Gerber - Highland Park High School Gymnastics
Taylor Caruso - Duke University Fencing
Alan Ksiazek - Sacred Heart University Football
Shanna Fox - Glenbrook North High School Volleyball
Organizations (current/past):
Glenview Stars Hockey
The Yard Illinois Baseball Academy
Glenbrook Baseball Academy
---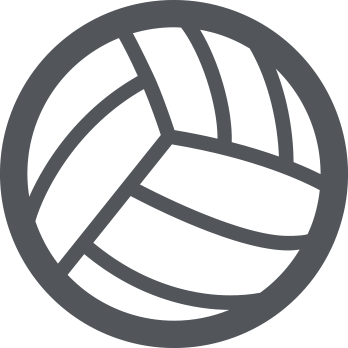 Athlete Spotlight:
News on PSP athlete Jessie Creed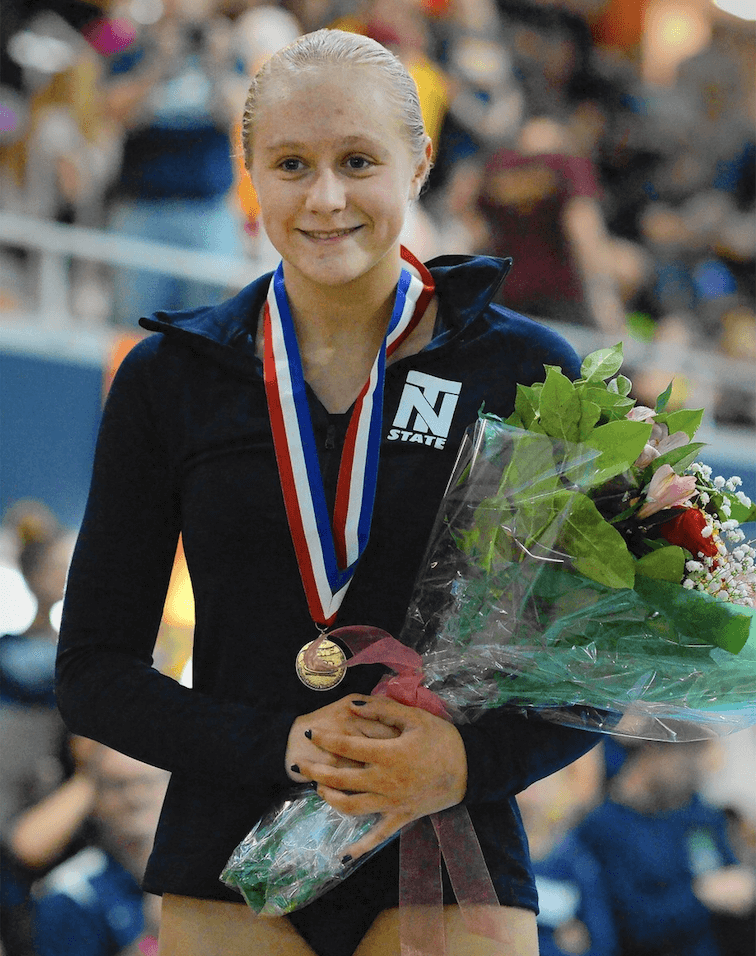 I do a few squat jumps to get my blood moving, then take a couple of short breaths and say a little prayer," Creed said. "When I'm on the board I look at (my coach) and my friends and know they are behind me. I'm calm and have all the energy I need for the dive.
Read full Chicago Tribune article here
I hear my team cheering for me and I get this excitement that I'm doing this for my team and for God," Creed said. "It makes me want to be my best for them. I'm on the board and I hear them, and I feel that energy flowing through my body.
Read full Chicago Tribune article here
Jack Sullivan, Outside Hitter for Glenbrook South High School
I started training with Progressive Sports Performance after suffering a knee injury during my freshman volleyball season. Since that time Erv, and all the other trainers at PSP, have used their vast knowledge and top tier facilities to help me become the best athlete I could be. For most volleyball players, weightlifting is an afterthought. But the additional inches added to my vertical, and a stronger upper body, provided me with a distinct athletic edge over many other athletes.
Jack Sullivan crowned 22nd Century Media's Athlete of the Year! Read more here
Awards/Accomplishments:
Only Freshman on the Pitt Men's Club Volleyball A-Team
Team Captain GBS-2017
Three-year varsity player at GBS
Two-year varsity starter at GBS
Bryan Paynter Award for being an excellent teammate-2014
Team MVP 2017
Athletic Academic Award-2017 (highest GPA among graduating seniors)
CSL South Player of the Year-2017
All Conference Outside Hitter CSL South-2017
Glenview Optimist Club Youth Appreciation Award for Sportsmanship-2017
315-pound dead lift-August 2017
Article links:
You can see my stats here:
Testimonials:
"I began training at Progressive Sports with Erv before the start of my gymnastics season last year. As the weeks went by, there was a noticeable increase in my strength across the board. However, the strength that I built from working at Progressive Sports didn't hit me fully until my season started. Every event was so much easier, and I was able to pick up moves that much faster. Even more importantly, this new strength prevented me from becoming injured like some of my teammates. I truly believe that working out with Erv made this possible, and can't wait to train with him again next year."
-Drew Geber (Highland Park High School All-Around Gymnastics) 2011 Season
---
"When I started with PSP, I was a tall, lanky high school senior recovering from a stress fracture in my lower lumbar. Now, I am confidently running down the soccer field at Colby College holding off girls twice my size. I honestly attribute a great deal of my physical shape to PSP's safe, personal and challenging workout programs. The coaches at PSP managed to restructure the Colby Women's Soccer work-out plan to best fit my personal needs. Aside from pushing me mentally and physically on sled drags, front squats, bench press, or grip strength exercises, PSP understands the need to take a breather in between lifts to simply chat about the Olympics or TLC's hit TV show "John and Kate Plus Eight." Lastly, the PSP coaches' passion and knowledge of the human body are truly unmatched by any other athletic coach or supervisor I have ever encountered. I consider myself lucky to have worked with someone who honestly cares about the success, safety, and wellness of their clients - both in and out of the gym."
- Julie Denison
---
"Before I started working out with PSP, I didn't have much power on my shots, particularly my serve. I'm still working on generating more power, but now I can definitely hit harder and I can win points on my serve. When I started working out, I could only do 1 pullup, and now I can do 3 sets of 8, some with weight around my waist. And while improving, I've been able to avoid injuries, which is very important."
Since I began working out with PSP in May 2007, I've committed more time to tennis, improving my ranking in the Midwest Girls 14's Division from 405 to my current rank of 51 and in National Girls 14's, I've gone from no ranking in May 2007 to 378 currently. I hope to continue my progress and PSP is an important part of that for me."
- Anna Ruth Kaplan
---
"I can say without a doubt that working with PSP has changed my life. I have always tried to eat healthy and stay fit – I have run 5 marathons, two of them with a personal running coach. I regularly read fitness books and magazines and I never thought I would use a personal trainer – I believed I was self-motivated and smart enough to manage my own fitness and training."
"After a knee injury caused me to have surgery almost 2 years ago, I started working with PSP to help get back into shape. Since then, I have learned volumes about general fitness and clean eating. I am in the best shape of my life and feel great. I love the fact that, every time I to to PSP, I have a completely different workout, tailored to my specific needs and fitness goals. In addition, if my knee is bothering me again or another event creates an injury (as when I fell down the stairs and hurt my shoulder), the coaches at PSP are ready with stretching and/or exercise suggestions to help the situation. They truly care about helping me to become the strongest and healthiest I can be. I recently competed in my first triathlon and finished with the best time I could have imagined, feeling strong and recovering easily."
- Ann Airey, Winnetka, IL
---
"After multiple years of cross country I was very underweight and had very little muscle. Erv taught me how to workout in a healthy way by using a variety of exercises for each muscle group. He showed me how to eat in a way that was conducive to muscle growth and also how to structure my own workouts so that I can continue to workout independently while at college. In a little less then a year-and-a-half I gained 20 pounds in muscle. I would recommend PSP to anyone that wants to improve his or her lifestyle. It is a relationship that I value and one that I plan to continue during my time off from school."
- Jamie Gerber (Trained 2011-2012)
---
"I had one goal in mind when I first started working with the team at progressive sports performance: to get strong! In the eight months since then, I have definitely gotten stronger. Though not because they had me just lift more weight. Through their expert structural assessment, the team at PSP were able to identify key structural weaknesses that I didn't even realize I had. They built an individualized program entirely based on bringing up these weaknesses while also honing in on my strengths. I can now safely say that I am not only stronger, but I am more balanced. The team at PSP are totally invested in helping me be the absolute best that I can be."
- Talia (2012-present)
---
"I've been in the sport of Powerlifting for 6 years. I was always under the impression that, to get big and strong, I had to eat and keep eating. I never paid attention to what I ate, I just kept eating. When I met Erv and Lea-Ann, they asked me to give them a chance to try a different style of life. We talked about the eating habits I had and the training styles I used. They then asked me to change a few things. I promised them I would dedicate myself to the plan they created - and it changed my life. I became much leaner and more fit from the diet and never went hungry. Erv and Lea-Ann also made some adjustments to my auxiliary training schedule, and I saw direct correlation with gains in the weight room. The changes in my diet made cutting weight to the 220 pound weight class much easier and less stressful, which allowed me to meet goals and perform better on the platform. Not only did the change in diet help in the gym but also in everyday life. I feel much better throughout the day, I don't have issues with being tired and needing a nap. I sleep much better at night and when my alarm goes off I'm up easily and ready to attack the day.
Erv and Lea-Ann have a genuine desire to impact all of their clients' lives. They are ready with suggestions to help with all aspects of training from stretching out, to auxiliary lifts, to max effort days. Their knowledge about foods and eating right is endless. I'm in the best physical shape of my life, I have never been this strong and this lean at the same time. I've learned so much over the last several months and have committed to eat and train this way for the rest of my life. "
- Jason Visny, High School Football, Baseball, & Strength Coach. Amateur Powerlifter, lost 50 lbs; total lift went from 1584 lbs to 1703 lbsin 110 days (March to June '08)
---
"My son, Luke (age 11), began training with the coaches at Progressive Sports Performance in October 2009. Luke quickly made significant improvements to his strength, stamina, and footwork, which is very evident on the court. The coaches/trainers at PSP have developed workout routines for Luke that are age-appropriate, but still get results. Most importantly, my son enjoys going to his workouts."
- Richard Kincaid for Luke Kincaid, Titans Basketball & Spartans Jr. Football (Northbrook, IL)
---
"I have been training with my PSP Coach for over 9 years. PSP continues to make my workouts challenging and interesting. I appreciate the depth of knowledge about ways for me to achieve my fitness goals that PSP offers. Through my trainer, Erv, I have enhanced my functionality and general sense of well-being. PSP has a wonderful approach to help people stay fit and active as they age."
- JoAnn Shrier Gordon
---
"In order to play at a high level in the sport of soccer you can't just show up for practice. That is why I decided to use Progressive Sports Performance to help me get stronger. The programs that my PSP Coach has designed and implemented for me have definitely given me a tremendous amount of improvement to my physical game and overall strength. Before PSP I had trouble shielding/pushing someone off the ball, now I am not the one who loses out on a tackle and I don't get pushed off."
- Michaela Berman ,Eclipse Soccer
---
"I've been training twice a week with PSP for seven years. When I started, I was coming off an illness that had limited my physical activity and had left me overweight and out of shape. I'm now 62 years old, 30 pounds lighter and stronger than I've ever been in my life. I play tennis, run, hike and can usually even keep up with my grandson. Without help from the trainers at PSP, it would be a different story. They really know their stuff.
The workouts are challenging but that's why you get results. And my trainer regularly changes the workouts to maximize their effectiveness. Lea-Ann's comprehensive knowledge of exercise physiology keeps me from getting hurt. Whenever I've had some minor knee or hip pain, she's given me exercises that relieved the aches and strengthened the supporting muscles. She also knows nutrition and has given me some sound advice.
Bottom line, though, is I wouldn't have stayed with PSP this long if I didn't enjoy working out there. Lea-Ann is motivating, great to talk to and just a good sincere caring person. But still tough!"
- Allen Klein
---
"I am a fairly athletic person who was having back issues for years. Whatever sport I would be playing, tennis, hockey etc. my low back would tighten up after about an hour and sometimes would just go out altogether. I finally got fed up and decided to get professional help. My PSP Coach, Erv, has been a tremendous help. I've been working out for about 6 months and my back is a ton better. I've had no issues while playing tennis or hockey for 2 hours. My general strength has increased and I've reduced my body fat."
- Joel Gettleman
---
"I began training with Progressive Sports Performance at the suggestion of my chiropractor. With a long history of back problems and a current herneated disk at the L4/L5, I didn't think I would ever be able to function in everyday life without pain or at the level I was used to. I was wrong. I went there feeling beaten but optimistic that with enough hard work I might be able to get stronger and put off or avoid surgery. The team at Progressive has been incredibly supportive, encouraging and yet direct and tough about what I needed to do in order to get the results that I even hoped to get. We did some biometric testing, made some changes to my diet, added supplements, and a two-day-a-week schedule for weight training. I have never felt stronger or healthier. I am very grateful that I found not only a program that works for me, but also a great team of people providing the framework for me to accomplish my goals."
- Tess Lickerman
---
"I feel that the training at Progressive Sports Performance has given me the extra strength and leg endurance to compete at the highest level possible. I am more explosive and have the flexibility I need to score the winning point."
- Taylor Caruso, New Trier Fencing; Duke University Fencing Fall 2010
---
"My athletic career ended in high school, since that time I have tried to keep in shape. I tried "extreme home fitness" programs, diets, and anything else that promised quick results. No matter what I did I could never achieve the level of results I wanted. After years of frustration and wasting money I finally decided the best thing i could do for myself was to see a trainer. PSP customized my workouts, supplementation, and nutrition plan based on my individual goals- no home fitness program can do that. When I work out with PSP I feel like a priority, they want the results for me as much as I want them for myself. Since coming to PSP I have put in real work and achieved real, lasting results."
- Chris Barnes
---
"I have battled my weight most of my life. I always thought I was eating healthy and exercising enough, until Lea-Ann had me start a food journal and a workout journal to track myself everyday. I realized what I was doing was not healthy, like eating lean cuizines, low fat foods and diet soda, I was stuck in a rut and could not lose any weight. I owe so much to Lea- Ann for writing me up a healthy diet along with a work out routine that has helped me go from size 14 down to a size 8. I feel so much healthier and have so much more energy.
We also recently found out my husband had high cholestrol of 320 and High Triglycerides of 436, which put him a very high risk for a heart attack. I immediately contacted Lea-Ann and she gave us advice on supplements he should take and a diet and exercise plan which has lowered his cholestrol to 244 and triglycerides to 260 in just 3 months time, he has also lost 25 pounds. He is continuing on with the healthy eating, exercise and supplements and hopes to have normal cholestrol and triglycerides by the end of the year. He also feels so much healthier and has much more energy.
Thanks so much for helping Chris and I take control of our health and live healthy lifestyles!"
- Cindy Hanlon, 34 & Chris Hanlon, 43
---
"I've been working out at progressive sports performance for a year now, and I can honestly say I will never work out anywhere else! The work out programs are innovative, challenging, fun and keep changing so you work your body to its full potential. All the trainers are beyond knowledgable about not only training but also diet and supplements. The gym has all the best and newest equipment and is so clean. It is an upbeat high energy environment. Progressive Sports Performance is the perfect fit for everyone from the average person wanting to be in their best shape all the way to a professional athlete. Working out at PSP is the best choice I've made for my all around health. Everyone should try it!"
- Staci S.
---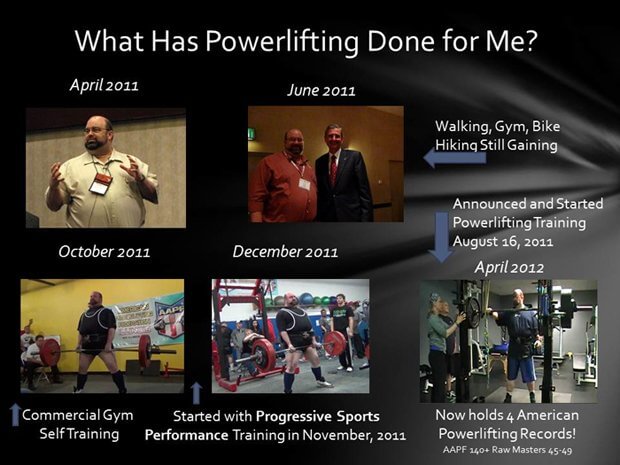 - Howard Penrose, Ph.D., CMRP